Controlling a collection of activities / tasks!
Every organization will regularly manage activities or tasks.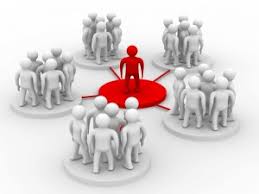 Only the question is, how does one do that now? How much time does it cost you not only to prepare everything, but also in terms of execution?
"Someone told me that an activity in terms of control / follow-up takes about 5 minutes on time. When you use Time IT it cost you nothing, because it happens automatically, you can calculate what your advantage can be and then we are only talking about communication!"
Many organizations use Excel or another tool. But when you use Time IT, you eliminate your risks in advance and save time and therefore a lot of money because Time IT takes a lot of work out of your hands with regard to communication to all implementers and stakeholders.
The method within Time IT has already proven itself in various organizations and is pragmatic. No extra ballast, but only those things that are relevant to you.
Within a few days we will transform your step-by-step plan / schedule to Time IT in such a way that it is immediately real-time feasible, including all communications and relevant information.
Contact us for a no-obligation conversation via e-mail to info@time-it.org or call us at number 085 0030486 and we will show you immediately what the possibilities are! We respond immediately!